Simply put, without your generous donations, TUF Athletics would not be able to provide services for athletes in need. Each dollar donated to our sponsorship fund is given directly to families to cover the cost of their program fees. By donating to TUF Athletics you further our mission to provide services to ALL children who wish to develop their bodies and minds at a young age.
Here are 4 ways you can sponsor athletes
Donate During Registration or In Our Store:
1. During Registration: At the end of registration (before payment) you will see a products page. Select the "Sponsorship Donations" product (Shown to right) to donate in one click!
2. Navigate to our store using the link below to donate easily now!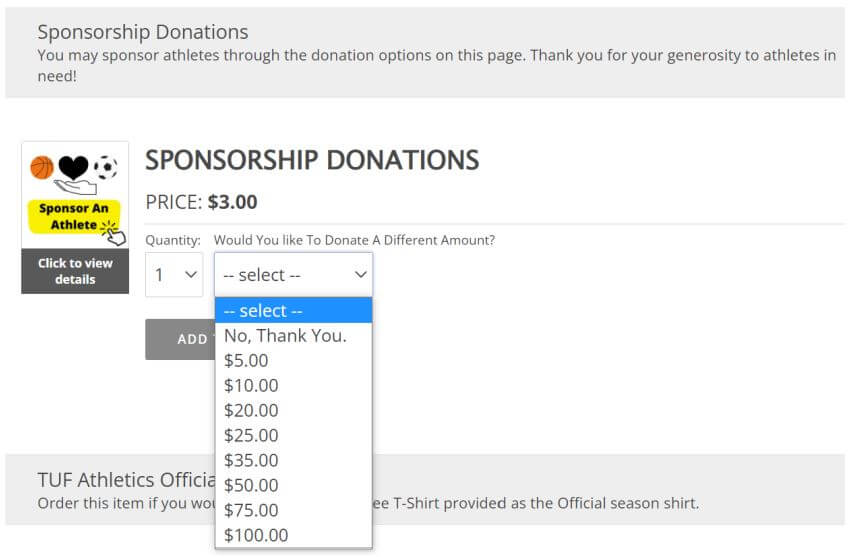 Donate Via Raffle
1. In order to make donating fun, we have partnered with Main Event Orlando (Family Entertainment Center). Main Event donates raffle prizes for your family to win when you enter a donation raffle.
2. The next raffle begins September 1st, 2023 – October 31st, 2023. Enter the Raffle using the button below.
Pop-Up Events
You may see a sponsorship event pop-up! In the past we have taken the kids to play at the park, at the Amway Center, and at Camping World Stadium.
The events offer an extra playing opportunity in exchange for a small donation.
Stay up to date with emails and texts to learn about our next sponsorship event or ask us about it using the button below.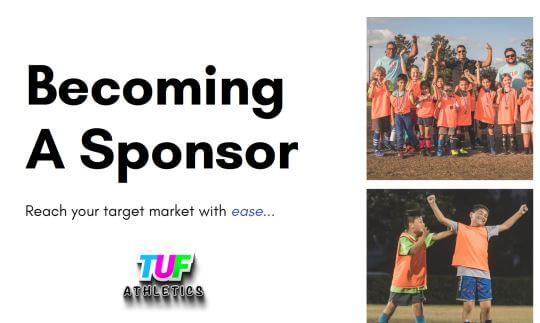 Corporate Sponsorship
Any person or company can sponsor us in exchange for marketing opportunities/recognition. 
Example: Put your business name on our Jerseys or Flyers
View our sponsorship presentation to learn about our offerings and contact us if you are interested!